It has been another successful year for Aguilera Brothers Construction, and with the calendar flipping over to February we're excited to see what 2019 will bring. Here are our predictions of the four commercial construction industry trends we expect will shape our work in different sectors – and the construction landscape overall – in the year ahead:
Senior Housing Communities Entice Workers with Facility Updates
I recently attended a senior housing conference in Chicago where a panelist discussed the challenge senior housing operators face in hiring and retaining caregivers and other staff given the high hourly wages offered by employers like Amazon. She noted that in such a competitive hiring market, having attractive and appealing staff areas can make a big difference – including work stations, break rooms and other areas that positively impact the employee experience.
This points to a potential new pipeline of senior housing construction work focused on retooling employee spaces at existing senior communities to be on par with those in new-construction developments. We see this as a natural next step to the work Aguilera has already been executing with senior housing operators to refresh and remodel common areas at older properties. While they are often mostly cosmetic in nature, these projects pose unique challenges in that they involve working in and around an operating facility – making it smart to enlist a general contractor skilled at minimizing disruptions for senior residents and sensitive to their special considerations around scheduling, noise level, safety and communication.
Developers Think Outside the Big Box to Fill Retail Vacancies
Retail news got pretty negative in 2018, with major brands such as Sears and Toys R Us shuttering and leaving behind vacant stores across the country. But looking ahead to 2019, I see a lot of positive creativity in the way developers and landlords are brainstorming on how to fill these spaces. After all, successful developers and owners aren't going to sit on their hands and hope a retailer comes along looking to lease 160,000 square feet in their mall – they're going to do everything they can to make their space attractive to a wide range of tenants.
We're already in talks with several national developers as they actively re-imagine spaces opened up by the wave of Sears and Toys R Us closures. Some are considering breaking up the square footage in new ways, creating opportunities for smaller-format stores in what are often high-profile, high-traffic centers. Others are thinking out of the box and considering bringing senior living or multifamily residences into these sites, capitalizing on the high demand in these sectors. There are a ton of ideas out there and it's exciting to be part of the process. We anticipate our retail clients will keep us busy in the year ahead as we help realize new potential for these existing spaces.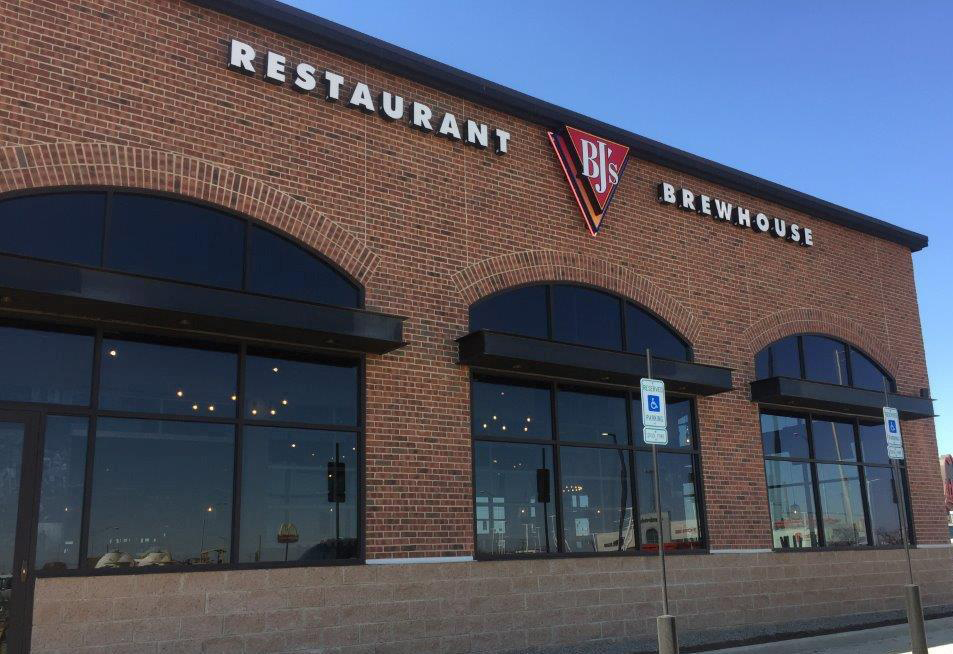 Restaurants Dish Up New-Construction Opportunities
Restaurant construction has consistently been a strong sector for us ever since the economic recovery, and we expect to see a robust pipeline of work continuing in 2019.  One factor driving this ongoing activity is that national restaurant brands are opting for ground-up new construction rather than retrofitting a second-generation space – even if they are redeveloping a site that includes a shuttered restaurant property. Among our national clients, new construction is preferred because their priority is replicating their concept consistently across the country, so they see more benefit in starting from scratch and building to their own exact specifications rather than attempting to update an older property to their brand standards.
Another trend driving restaurant construction activity is national brands moving within a market where they already have a presence. This is often the result of a more desirable location becoming available, or the brand revamping its concept and deciding to build new on a different site. In either case, the benefit is that the restaurant can continue operations at the original site – without the disruptions of a remodel project – until the new location is ready to open.
Subcontractors Say No Thanks to Off Hours
One side effect of the high level of construction activity across the country and the ongoing labor shortage is that most subcontractors are operating at maximum capacity and are in a position to pick and choose what jobs they take. In addition to driving up subcontractor pricing overall, this more limited availability of subcontractors is also making it more difficult – and more expensive – to engage them for off hours or overtime work because they have plenty of jobs during traditional hours to keep their crews busy.
For example, remodel and renovation projects for restaurant and food service groups is typically done at night or non-peak times, in order to minimize impact on operations. In leaner years for the construction industry, particularly during the recession, subcontractors were hungry for work and were happy to take those night-shift projects. Now, some subs will pass on these jobs altogether, or charge an even higher premium for off-hours work – which in turn can result in overall higher projects costs for our clients.
We know there are more good things to come for our industry in 2019. Don't forget to swing by our website or social media sites to check into more current updates in the construction world.
Written By; Kaira Morales